What my clients say
Pilates makes Monday's feel like Friday's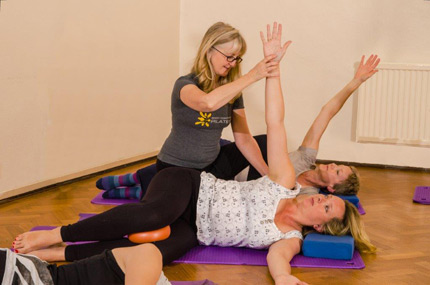 Pilates makes Mondays feel like Fridays!
Be delighted! Susanne's classes are so enjoyable. She brings energy, creativity and sensitivity, varying the routines each week, and at the same time, ensuring that the exercises meet each individual's needs.  Her commitment inspires commitment in all of us and and she rightly has a loyal following.
I have benefitted greatly from attending Susanne's pilates classes.  I enjoy the professional but friendly atmosphere and feel that longer term improvements for me include relaxation, posture, body shape and breathing.  I very much look forward to my weekly sessions.