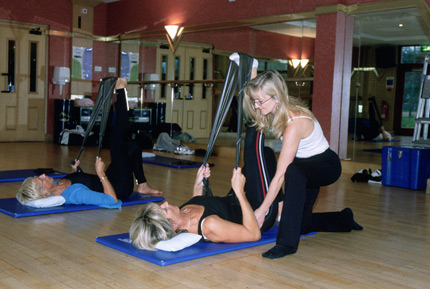 Pilates Classes  in Harpenden and St. Albans.
In a Pilates Class you will:
Improve your posture and how you move in daily life.
Improve your breathing and core strength
Reduce stress
Increase your body awareness and balance
Improve the health of your joints
Tone your body and  increase flexibility.
Bring a mindful movement practice into your life.
Spine Safe
I teach Spine Safe exercises and teach you how to move better in everyday life. My main goal when working with people is to help facilitate a joy and freedom of movement in their bodies. I teach Pilates classes and one to one sessions in Harpenden and St. Albans.
Listening to the Body…
Pilates to me is journey of self-awareness, a link between the mind, body and senses. It's about making time for myself on a regular basis, Stopping………… to Listen…. to what my body has to say; hearing its messages
Sometimes physical symptoms are a manifestation of what's going on in your life ……… so to listen, to really listen to your body we need to slow down using mindfulness and awareness in our practice.
I am a member and a registered teacher with The Body Control Pilates Association (BCPA), I have been teaching Pilates for over fifteen years and continually update my knowledge with both the required Pilates Professional Development and other movement practices.
"You do not have to be good, you do not have to walk on your knees,for a hundred miles, through the dessert repenting. You only have to let the soft animal of your body, love what it loves"
I have qualified as a Level 4 REPs Back Care Practitioner and am recognised as a Back Care Professional by the Charity Back Care www.backcare.org.uk and am qualified to take GP referrals.